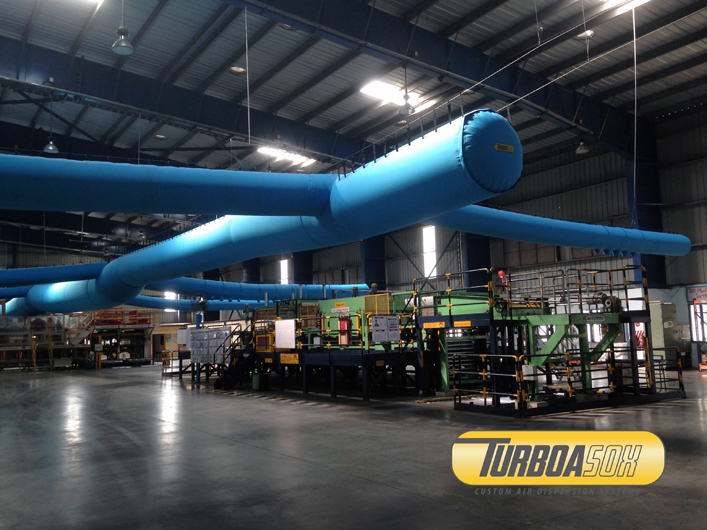 TurboVENTS – India's first Wind driven Ventilators
Wind Driven Roof Ventilators Straight from the pioneers, Unmatched performance, proven for over 25 years. Best in Class Wind driven Ventilators. No match to competition due to the following reasons –
BIGGEST 24 Inch wind driven ventilator. Proven and tested for higher efficiency in comparison to much larger diameter ventilators in the World Market.
We high grade Aluminum / Stainless Steel procured directly from manufacturers with appropriate Test Certificates. No Rerolled material is used which translates proven durability.
Imported Japanese Bearings with proven durability over the years.
100% Proven Leak proofness for over 25 years.
Custom designed Dust Caps&fastening systems to ensure precision and longevity of the product.
Comes with option of Custom Conical Aluminum Base adapters – Ensures efficiency due to the smooth finish unlike FRP bases – Longevity& Leak proofness is ensured.
The SunGreen Expertise – With our immense understanding of the system over the years, we precisely locate the wind driven ventilators on the roof to achieve the required dilution ventilation for the given air volume with due consideration to the heat sources, contaminant sources, openings in the building, workmen locations etc.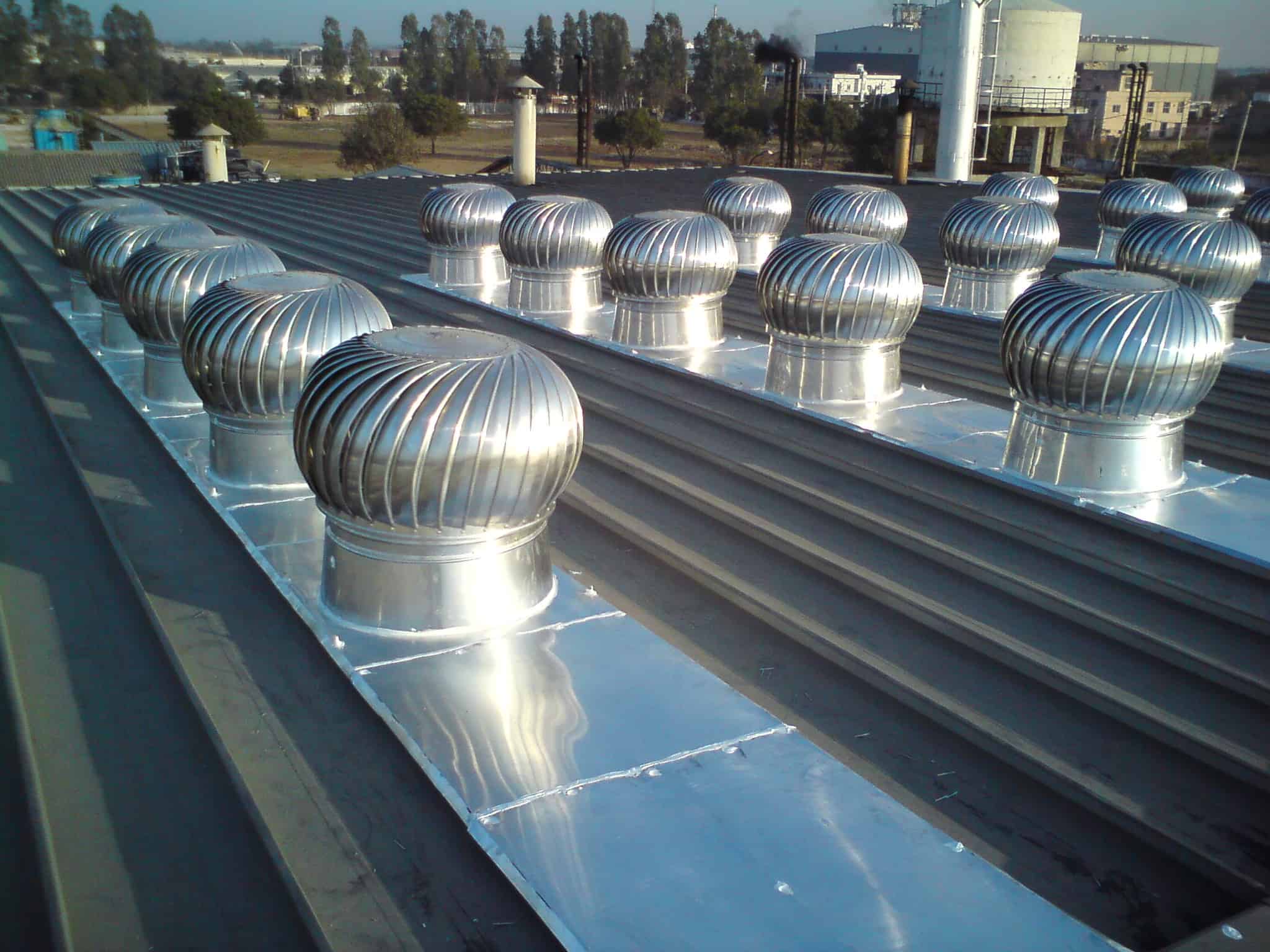 TurboaSOX Fabric air dispersion Systems
India's first fabric air ducting system – manufactured in India with the highest in quality and design standards.
TurboaSOX Fabric ducts are completely machine washable, making it the Cleanest HVAC ducting available to date.
Manufactured out of handpicked technical fabrics specific to the HVAC industry adhering to high quality norms and international standard which includes test certificates for Fire Retardancy, Anti-microbialproperties etc.
Precise and customizable airflow design – With TurboaSOX, the customization options are plenty, precise airflow with customizable airflow velocities, best in air flow distribution, thus avoiding any pockets.
Comes with an array of colors / designs and can be specific to your design / architectural requirements.
Durable – The most durable HVAC ducting solution, without rusting issues notable in conventional GI ducts.
Low lead times, Low costs on transportation, easy installation and negligible load on the building are other factors which makes TurboaSOX fabric air ducts superior to conventional ducting.
Design engineering carried out by experts in the field with experience of over 3 decades to achieve optimum design.
Any kind of layouts, Special fittings, shapes are available with TurboaSOX.
SunGreen Precise Evaporative Cooling
SunGreen manufactures state of the art compact ductable evaporative cooling units which provide 100% fresh air cooling for various environments with one a kind construction, setting it apart from competition.
Compact Ductable coolers deliver 18000 CMH of air with a power consumption of just 1.1KW. Achieving savings of upto 90% compared to conventional options.
Delivers 100% fresh air into the space making it ideal for dilution and providing working comfort. The recent pandemic has brought the need for fresh air ventilation into focus – SunGreen PEC is perfect for this.
One of a kind durable construction. Our units are manufactured using High Grade Stainless Steel or Aluminum that is powder coated, making durable, rugged units that are miles ahead of similar plastic/fiber units.
Can be used for various applications including complete zone cooling, spot cooling etc.
Ductable – Use with TurboaSox Fabric Air Duct for best results.
Ideal for localized cooling. Higher energy savings when compared to centralized cooling with one AHU. When manpower / equipment use is limited, can be used only in the working zones, compared to cooling the entire space.
SunGreen PEC units are ideal to be used for humidification requirements as well with specific design consideration.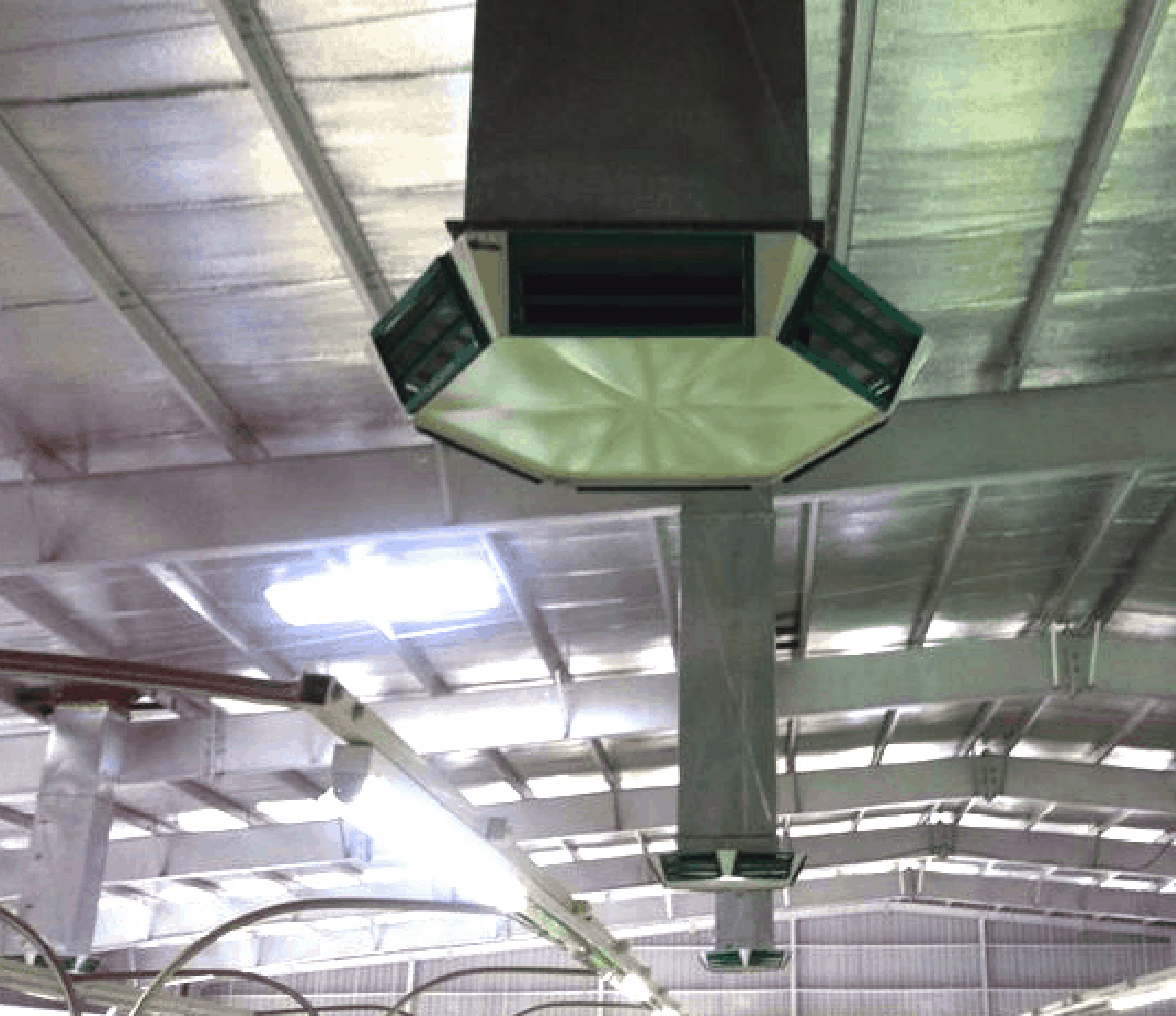 TurboMISTER – Misting Fans
Highly efficient Nozzle free misting module achieves minute mist particles, thus achieving cooling without shower effect.
Durable Metal powder coated construction for a long-lasting system.
Comes with Aluminum powder coated water storage tanks once again contributing to longevity.
Comes with stand mount and wheels as standard. However, could be customized to site conditions.
Design and Build Solutions
With our technical expertise and experience spanning over 3 decades, we custom design and building HVAC solutions specific to your comfort or process conditioning requirements, Our systems include
Fresh air ventilation specific to each condition.
Humidification Systems.
Dehumidification systems.
Adaptation of TurboaSOX fabric air ducting solutions to existing HVAC equipment making the system more precise, clean and energy efficient.
Analysis of existing HVAC solution to make it more optimum and efficient for the given application. Etc.
Reach out to us on how we could help you with your Indoor air quality Issues.
SunGreen Precise Fabrication Works
Precise Metal fabrication works includes Mild Steel / Stainless Steel works customized to your design requirements / drawings.
Reach out to us for your custom metal fabrication works. With experience and expertise in carrying out precise works including pressure vessels, works for ISRO, BARC etc. We can work on your requirement and drawings to provide you with the end product with utmost of quality standards.